Sara Dominici opens the new Folkwang Photo Talks series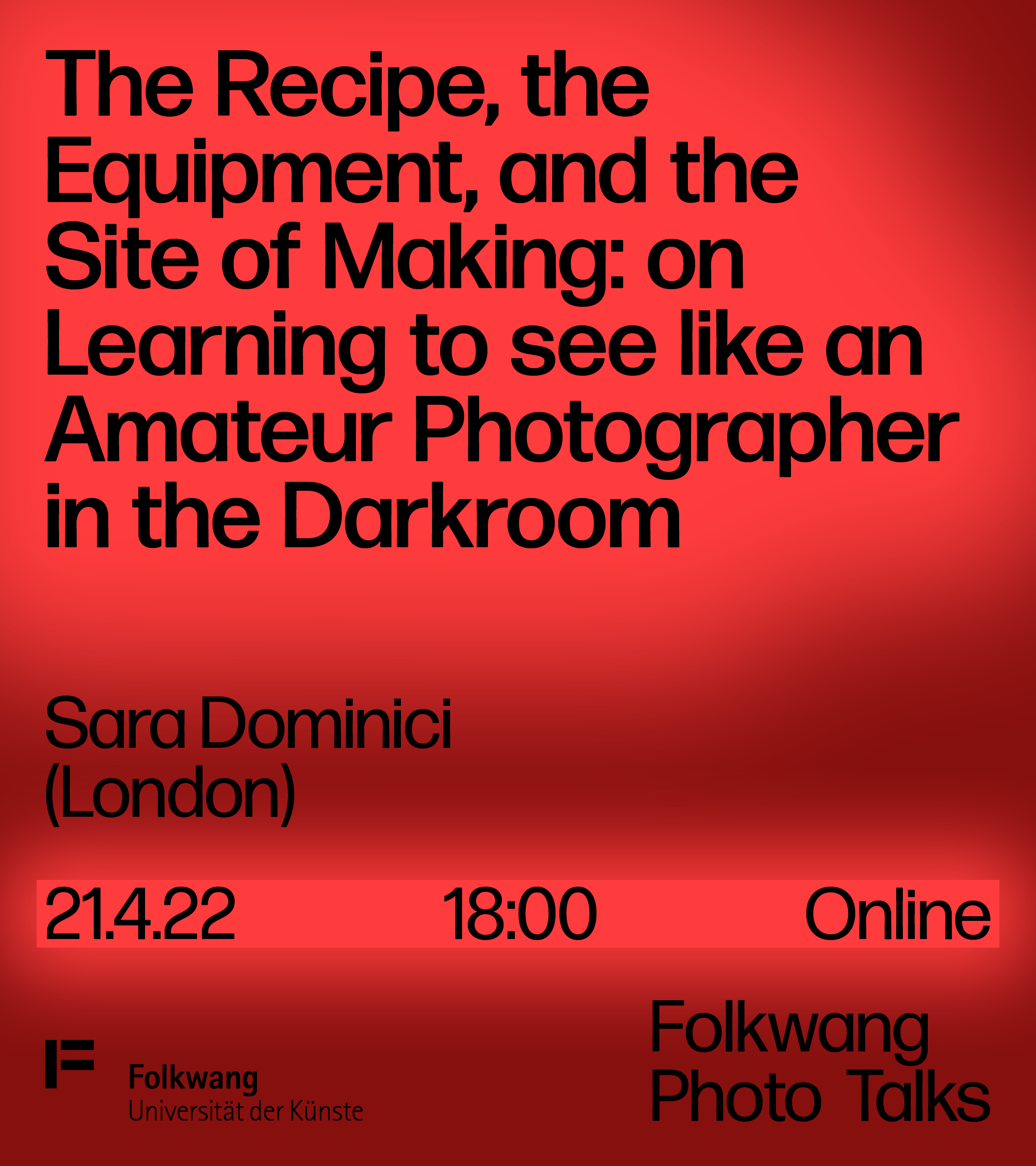 21.4.2022
Starting this summer term, Folkwang University's Department for Photography launches the Folkwang Photo Talks – a new series of presentations that aims at ongoing research in the ample field of interdisciplinary photo studies. 

It is our great pleasure that will be our first speaker. Sara is a senior lecturer at the University of Westminster in London, and she will talk about her current research on practices in the darkroom: »The Recipe, the Equipment, and the Site of Making: On Learning to See Like an Amateur Photographer in the Darkroom«.

Sara's talk takes place on April 21st, 2022, at 6 pm (Essen) or, respectively, 5 pm (London) and 12 pm (New York).

Everyone interested is very welcome, we provide an online link (Zoom) via e-mail, please register .

P.S.: Our next guests will be Kathrin Yacavone (May 15) and Olga Moskatova (June 30).